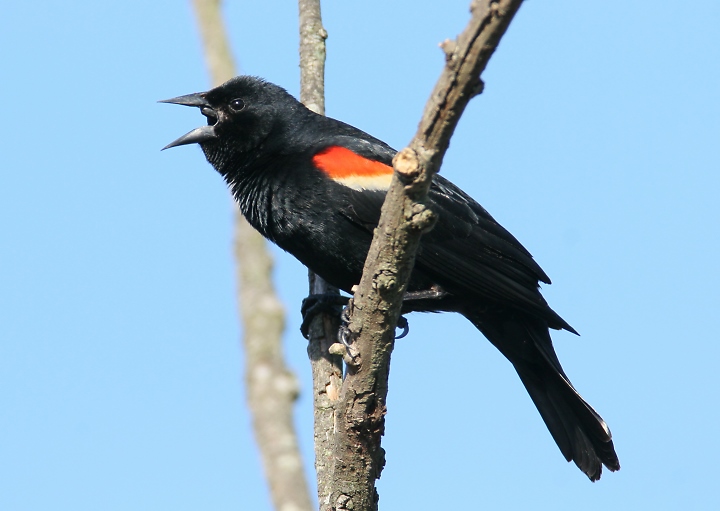 (Picture courtesy of billhubick.com photography.)
Ching and I decided to feed the ducks in our pond. While tossing the bread into the water, a red winged black bird was making a ruckus in one of the nearby trees. After a few moments, he buzzed my head. Ching asked, "What was that?!" I told her that the bird buzzed my head.
It would make noise at one tree then buzz my head and move the the other then repeat the cycle. At one point, the bird came so close to my head that I could hear the wings beat and feel the breeze from them flapping. I couldn't turn my back on him because, every time I did, he would swoop in on me. I think he is mad because his mate kept making a nest under my deck and I kept tearing it down. Now I think whenever I go outside, he will swoop. I think I will need to do something to make him happy. Just don't know what.
Related Stories
« Cards Against Humanity Night « this post » Cracker Barrel Old Country Store »