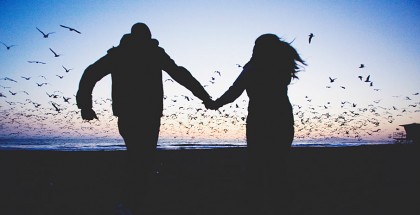 Brian had some chest pain yesterday and decided to schedule an appointment with our doctor for this afternoon. He said he felt like he was having a heart attack so I was worried. I wondered if we should have gone to the ER. I had trouble falling asleep last night because I didn't want to wake up to a lifeless husband the next day, but he said he was fine. I finally fell asleep.
When we woke up this morning, I told Brian I wanted to work a couple of hours over and stay until 6 pm. (We carpool and both go to work at 7 am.) He reminded me that he had a doctor's appointment. Thinking that he was feeling better, I told him that was fine and to just hang out at home after visiting with the doctor (our family doctor's office is in Andover) until it was time to come pick me up.
Around 2 pm this afternoon Brian called me to tell me he was on his way to the doctor and that he was scared. I told him that I changed my mind about working late and to just pick me up from work after his doctor's appointment. He asked me why I changed my mind and if I'd gotten caught up. Honestly, I'll never get caught up because there's always plenty of work to do. I told him that I would rather spend time with him.
Around 4 pm he called to tell me that he was still at the doctor's office. I told him that was fine because I had plenty of work to do and I would just work until he came to pick me up. I had originally wanted to work late anyway, but felt guilty about working late when Brian wasn't feeling well. I should be taking care of him. Anyway, it was well after 5 pm by the time he got back downtown to pick me up so I got almost an hour and a half of extra work time.
I'm such a workaholic that sometimes I take for granted how much quality time I'm spending with Brian. It worked out today that I was able to get some extra work done. I'm also grateful that we are blessed with the opportunity to hang out and spend some time together this evening. However, today put things in perspective for me. I really need to spend more quality time with my husband.
Related Stories
« The Anchor « this post » Oh Yeah, I Have Missed You »