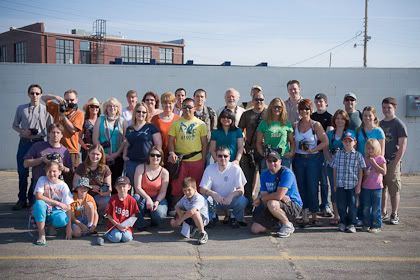 Photo above posted with Darrin's permission. What a great turn out!
You can find some of the pictures Brian and I took here. You can view my Delano Photo Walk set as Flickr slideshow also.
I'm sure there are other collections out there. If I have missed posting a link to yours, please feel free to add it in the comments. Thanks!
Related Stories
Replies to "Delano Photo Walk – Group Photo"
« The Ladies of Terminator: Salvation « this post » How I met my Wife »