We didn't plan to all wear orange, but ended up matchy matchy anyway.
Ny favorite pic of the day.
We are so grateful to be able to celebrate this wonderful day with all of our family. Thank you all for coming to celebrate the day with us!
We weren't going to be able to make Eli's birthday party at Derby Bowl on Saturday so we decided to give him his birthday present early. He asked for an electronic pencil sharpener, of all things. I was surprised, too. Most kids want toys. LOL.
I guess he started sharpening his pencils as soon as they got home. His mom sent us the following photos. How adorable!
I'm so glad he likes his birthday present and seems to be putting it to good use. Happy early birthday, Eli!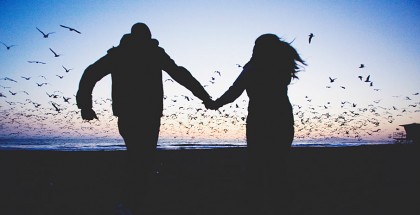 Brian had some chest pain yesterday and decided to schedule an appointment with our doctor for this afternoon. He said he felt like he was having a heart attack so I was worried. I wondered if we should have gone to the ER. I had trouble falling asleep last night because I didn't want to wake up to a lifeless husband the next day, but he said he was fine. I finally fell asleep.
When we woke up this morning, I told Brian I wanted to work a couple of hours over and stay until 6 pm. (We carpool and both go to work at 7 am.) He reminded me that he had a doctor's appointment. Thinking that he was feeling better, I told him that was fine and to just hang out at home after visiting with the doctor (our family doctor's office is in Andover) until it was time to come pick me up.
Around 2 pm this afternoon Brian called me to tell me he was on his way to the doctor and that he was scared. I told him that I changed my mind about working late and to just pick me up from work after his doctor's appointment. He asked me why I changed my mind and if I'd gotten caught up. Honestly, I'll never get caught up because there's always plenty of work to do. I told him that I would rather spend time with him.
Around 4 pm he called to tell me that he was still at the doctor's office. I told him that was fine because I had plenty of work to do and I would just work until he came to pick me up. I had originally wanted to work late anyway, but felt guilty about working late when Brian wasn't feeling well. I should be taking care of him. Anyway, it was well after 5 pm by the time he got back downtown to pick me up so I got almost an hour and a half of extra work time.
I'm such a workaholic that sometimes I take for granted how much quality time I'm spending with Brian. It worked out today that I was able to get some extra work done. I'm also grateful that we are blessed with the opportunity to hang out and spend some time together this evening. However, today put things in perspective for me. I really need to spend more quality time with my husband.
As we were leaving the rec center after my Zumba class yesterday, we walked by a mom and four kids getting out of their car. All the kids were very young. None of them were older than ten. I think the oldest kid was probably seven or eight at best. One of the kids had apparently left one of the rear passenger side doors open. The mom yelled, "Shut the fucking door!" This is what drew our attention to them. We would not have noticed them otherwise.
"That explains a lot," I told Brian once we got in the car. I guess people grow up hearing that sort of language. They hear it so much that it becomes natural and eventually becomes part of their vocabulary. It's so pervasive in their language that they don't even realize that they're saying it. Once they find themselves in a professional environment, it becomes a challenge to change and speak in a different manner and every now and then they end up slipping back to their natural tendencies.
I'm lucky that English is not my native language. I didn't learn to cuss in English because my parents didn't say or use those words. Actually, they didn't cuss in our native language either. Cussing just wasn't a regular part of our vocabulary. I've learned to cuss over the years, but it still feels gawky to me. You know when I'm really angry because then I force myself to cuss. However, it comes out sounding so strange that I (and the person I'm yelling at) just end up laughing at my awkwardness. Yes, I'm an awkward cusser.
Brian and I have no kids of our own so we have no business offering parenting advice. However, I can offer an observation. Actions speak louder than words so please be a role model to your children. You can preach against using foul language to your children but, if they grow up hearing you use foul language in everyday life and everyday conversations, chances are they're going to follow your lead. Kids (or people in general) will often do as you do, not as you say.
They say that our attitudes, values, and beliefs form at a very early age. Corrupt your children if you must, but at least make the early years count. Wait until they're older to start cussing around them. LOL. They will thank you for your great example later.
P.S. Thank you, mom and dad, for not teaching me to cuss.
We had fun celebrating both of our dads' birthdays this weekend.
Jenni ordered a special cake for dad.
Brian also baked a cake so we had two. I had a little bit of both.
Brian's cake was a chocolate poke cake with chocolate pudding and chocolate Cool Whip frosting. He did a great job!
We like to make crockpot chicken tacos because they're easy.
We realized that we had a second crockpot so we also made some meat queso.
As always, we had way more food than visitors.
Donna made some Texas trash dip.
I made some Mexican rice. I also made sangria.
Mom brought some lumpia, which is always a hit at parties.
We had a great time watching the WSU vs. Louisville game even though we lost.
It was a beautiful day. The kids had fun playing outside.
Later that evening, we released some sky lanterns into the evening sky.
BTW, these sky lanterns had the worst instructions ever. They didn't make any sense at all. Good thing we didn't need them! =P
We had a great time shooting with our family and friends at Bullseye.
I got to shoot Chad's 44 magnum. Apparently it's the same kind of gun that Dirty Harry uses. It's big, scary, makes a loud noise, and has quite a recoil.
Kim is a crack shot. I think it's all of her Black Ops experience. LOL.
Brian shoots with a style all his own.
I liked that we had shooting lanes adjacent to one another so it was like having one wide shooting lane. We all got to go from lane to lane to lane just shooting various guns. Definitely more fun than shooting the same gun the whole time.
Mom and dad showed up later so they had to wait a while on the waiting list.
Brian was happy that he got to shoot dad's carbine.
Here's Brian admiring his work.
I love when Chad comes because he has so many guns. His Walther P22 is my favorite. I think I might get one next year.
Here's mom and dad shooting after we left. Thank you so much to everyone who came shooting with us. We had a great time. Hope to do it again soon.
Brian and I went to grandma's last Saturday so Brian could fix her computer. It was as simple fix. It just needed to be rebooted. Anyway, we ended up leaving with a couple of quilts from Brian's great-grandmother. Grandma didn't want to donate it Goodwill because she wanted to keep it in the family. We agreed to take good care of them for her. Thank you, grandma!
I generally only get to go shooting once every ten years or so. I still remember the first time that I got to shoot a gun. We were camping at my mother-in-law's previous boss' farm in Douglass. Here are some pictures from that day.
Of course, Brian and I were matchy matchy so we were both in overalls. LOL. Our nerdiness has spanned decades and knows no bounds.
Anyway, fast forward ten years and I finally get my own handgun. It's a sub-compact lady gun. It was kind of an impulse buy. We were really looking to buy a Mossberg shotgun. The one that we wanted wasn't available though, so we ended up looking at pistols instead. Brian got the Sig Sauer P2022 that he'd always wanted. Not to be outdone, I got myself a handgun too. I got a Ruger LC9 with LaserMax. It came with some decals (that I ended up giving to Brian) and a proof-round. The envelope that the shell came in had the manufacture date of my gun as January 16, 2013. I haven't named my gun yet, but I'm thinking that I'll celebrate its birthday every year. I'm kidding! Well, mostly about the birthday thing. I'm pretty sure my gun will have a name before long.
Brian and I wanted to test out our pistols so we invited a bunch of friends to shoot a few rounds at the Bullet Stop. I'd never been there before. Naturally, I had to document this event.
We came at the right time because they had a few lanes open and no wait. David and Donna shared a lane; Brian and I shared one; Jay and Chad shared one; and dad had a lane to himself because mom didn't feel like shooting.
I couldn't believe that we got dad out of the house. He never leaves the house.
Anyway, I learned something new about our friend Chad that night. He has quite an arsenal. He brought an assortment of guns to the shooting range because he thought more people would come and he wanted to have enough guns for everyone. It was a shame that the Feifels and the Phelpi couldn't make it. Jay enjoyed himself, though. He was like a kid at a candy store and had his pick of the smorgasbord of firearms that Chad brought.
I got to shoot Chad's Walther P22 and really liked it. It had no kick and didn't make loud bang sounds like my handgun. I think I might actually get one for myself next year. Speaking of noises, I found having people shoot right next to me quite distracting. Getting startled by the bang-bang-bang sounds made reloading a challenge. I told Brian that I want to go shooting out in the country next time where we can take turns and shoot one at a time so no one is shooting to my left and to my right when it's my turn to go.
Dad liked the idea of shooting out in the country for the opposite reason. He wants to shoot out in the country so he doesn't have to wear ear protection, which you are required to wear at gun ranges like the Bullet Stop. He actually wants to hear the bang-bang-bang sounds that his gun makes. He's a strange one.
Strangeness aside, I'm glad that dad decided to go shooting with us. Everyone seemed to have fun. We will have to do that again soon.
Our annual gathering usually happens before Christmas, but we had to put it off until after the New Year because all of our friends were out of town for the holidays. The first ever annual gathering we had was at Cracker Barrel. The second one was at Pacific Coast Pizza. This is supposed to be our third one, but instead of taking place in 2012 it happened in 2013. And, instead of taking everyone out to eat, we decided to just serve breakfast at our house.
We served hash browns…
…cinnamon rolls…
…Nutella-filled crescents…
…a breakfast casserole dish using a recipe that Brian found on Pinterest…
…and mimosas.
I was actually amazed that mom got dad to come. He never leaves the house. I think it was the draw of the mimosas, though. LOL.
Brian and I really enjoyed making food for everyone. We had a lot of fun even though we had to get up at the crack of dawn to start baking because we only have one oven. One of these days I can get a fancy dual-oven range thing. Until then, we'll just have to bake everything in batches.
Thanks to everyone who came out. Until our next annual gathering!
Just some highlights from Christmas Day…
We opened presents after breakfast. We had no idea that Aunt Sandy and Cousin Tracy had sent us gifts so that was a wonderful surprise. Aunt Sandy sent us a beautiful angel ornament that now adorns our tree.
Cousin Tracy and Jeff sent us a combination wine stopper/pourer
and a wine decanter. Thank you so much for the thoughtful gift.
We got lots of goodies from Mom and Dad B that I can't even name them all. Even though it was just us, it took hours to open presents. When we were finally done, it was time for lunch. Donna prepared a delicious feast. Brian and I ate so much that we didn't have room for any food when we got to the movie theater.
We selected Les Misérables as our Christmas movie this year, which worked out great because it was what was showing in the balcony and I'm not sure that I could have convinced Brian to go otherwise. Brian despises waiting in line at the theater. Anyway, I absolutely adore the musical specially since Lea Salonga has been a part of it. She played Éponine in the 10th Anniversary Concert (The Dream Cast in concert at Royal Albert Hall) and Fantine in the 25th Anniversary Concert (at the O2). She isn't in the movie, but she's the main reason that I'm familiar with the musical. If you are not familiar with the musical or the novel, just follow the links for more information. I also linked to the full concerts in YouTube above for your musical enjoyment.
I thought the movie was pretty good. They told the story pretty well. I was really impressed with the big name actors in the movie. I had no idea they could all sing. Well, except for Amanda Seyfried because I had seen her sing in Mama Mia!
I'm glad they kept Samantha Barks as Éponine. She played Éponine in the 25th Anniversary Concert and is amazing.
The two songs that always get me are "I Dreamed a Dream" sung by Fantine and then "On My Own" by Éponine. These solos never fail to make me cry. Of course, you guys know I'm a crier so there were several parts of the movie that moved me. Hugh Jackman is a skilled actor who was quite convincing as Jean Valjean.
Speaking of songs, "One Day More" is another really good one. I cued it to that part in the embedded video above. They did a good job of it in the movie, but it doesn't compare to the rendition in either of the two live concerts I posted above. Be sure to check it out if you want to see some fantastic singing. These performers are truly talented. I get goose bumps listening to their beautiful voices.
I highly recommend catching Les Mis if you haven't seen it yet. If you're a fan of the musical, it may not live up to your expectations. I still found it enjoyable though. Plus, I'm glad they made a movie because it brings the musical to people who wouldn't otherwise know about it.
Anyway, I was grateful that we caught a matinée because the theater was completely packed when we got out of the movie around 6 pm. It was complete and utter mayhem both inside the theater and outside in the parking lot. There were hardly any parking spots available. It wasn't that bad when we got there in the afternoon. Brian and I actually got a good parking spot.
Thank you to Mom and Dad B for watching the movie with us and for a wonderful Christmas Day celebration from start to finish. I really hope we get to celebrate together again next year.