A year ago I was invited to attend a super secret meeting with Don, Jim, and some hotel chain execs who were vetting Wichita as a possible location for their newest call center. I put on my best suit for the meeting but something was noticeably missing.
Don and Jim both had fancy name tags. "Don't you have one of these?" Jim asked. I didn't have one then, but guess what. I have one now — thanks to the Operations team. We were all given these fancy metal name tags at the Operations leadership conference that I attended this week.
I joked to coworker/friend Sally that they had to switch to the fancy metal nameplates in place of the sticker ones so that she wouldn't feel people up under the guise of helping them keep their name tag sticker on. So she actually gets credit for getting us all fancy metal name tags. LOL.
Jokes aside, it's the little things that make my day. Believe it or not, I was really excited to finally get my very own fancy name tag. I have arrived!
I love watching Brian get a pedicure because he's really ticklish!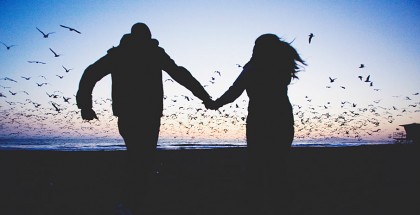 Brian had some chest pain yesterday and decided to schedule an appointment with our doctor for this afternoon. He said he felt like he was having a heart attack so I was worried. I wondered if we should have gone to the ER. I had trouble falling asleep last night because I didn't want to wake up to a lifeless husband the next day, but he said he was fine. I finally fell asleep.
When we woke up this morning, I told Brian I wanted to work a couple of hours over and stay until 6 pm. (We carpool and both go to work at 7 am.) He reminded me that he had a doctor's appointment. Thinking that he was feeling better, I told him that was fine and to just hang out at home after visiting with the doctor (our family doctor's office is in Andover) until it was time to come pick me up.
Around 2 pm this afternoon Brian called me to tell me he was on his way to the doctor and that he was scared. I told him that I changed my mind about working late and to just pick me up from work after his doctor's appointment. He asked me why I changed my mind and if I'd gotten caught up. Honestly, I'll never get caught up because there's always plenty of work to do. I told him that I would rather spend time with him.
Around 4 pm he called to tell me that he was still at the doctor's office. I told him that was fine because I had plenty of work to do and I would just work until he came to pick me up. I had originally wanted to work late anyway, but felt guilty about working late when Brian wasn't feeling well. I should be taking care of him. Anyway, it was well after 5 pm by the time he got back downtown to pick me up so I got almost an hour and a half of extra work time.
I'm such a workaholic that sometimes I take for granted how much quality time I'm spending with Brian. It worked out today that I was able to get some extra work done. I'm also grateful that we are blessed with the opportunity to hang out and spend some time together this evening. However, today put things in perspective for me. I really need to spend more quality time with my husband.
As we were leaving the rec center after my Zumba class yesterday, we walked by a mom and four kids getting out of their car. All the kids were very young. None of them were older than ten. I think the oldest kid was probably seven or eight at best. One of the kids had apparently left one of the rear passenger side doors open. The mom yelled, "Shut the fucking door!" This is what drew our attention to them. We would not have noticed them otherwise.
"That explains a lot," I told Brian once we got in the car. I guess people grow up hearing that sort of language. They hear it so much that it becomes natural and eventually becomes part of their vocabulary. It's so pervasive in their language that they don't even realize that they're saying it. Once they find themselves in a professional environment, it becomes a challenge to change and speak in a different manner and every now and then they end up slipping back to their natural tendencies.
I'm lucky that English is not my native language. I didn't learn to cuss in English because my parents didn't say or use those words. Actually, they didn't cuss in our native language either. Cussing just wasn't a regular part of our vocabulary. I've learned to cuss over the years, but it still feels gawky to me. You know when I'm really angry because then I force myself to cuss. However, it comes out sounding so strange that I (and the person I'm yelling at) just end up laughing at my awkwardness. Yes, I'm an awkward cusser.
Brian and I have no kids of our own so we have no business offering parenting advice. However, I can offer an observation. Actions speak louder than words so please be a role model to your children. You can preach against using foul language to your children but, if they grow up hearing you use foul language in everyday life and everyday conversations, chances are they're going to follow your lead. Kids (or people in general) will often do as you do, not as you say.
They say that our attitudes, values, and beliefs form at a very early age. Corrupt your children if you must, but at least make the early years count. Wait until they're older to start cussing around them. LOL. They will thank you for your great example later.
P.S. Thank you, mom and dad, for not teaching me to cuss.
Last night I shared with Brian some of the things I've learned in Leadership Elite over the last few weeks. I told him that talent is more important than experience, education, and intelligence when selecting someone for a job. I told him that even the most menial jobs require talent. He didn't buy it.
I read him some excerpts from the book that we're reading in class, First, Break All the Rules: What the World's Greatest Managers Do Differently
(much to his dismay). He was like, "I just want to play my video games and kill stuff." LOL. I finally left him alone but resumed our conversation this morning in the shower.
I asked him the following questions:
Is there a 4th of July in Mexico?
If the doctor gave you three pills and told you to take one every half hour, how long would they last?
How many species of each type of animal did Moses take into the ark?
Guess what. He got all three questions wrong. I told him that it's not him. It's because of his filters. Our filters are the building blocks of our talents. He was like, "Not this again!" Did I mention that he really hates it whenever I go through training?
Anyway, I did get him to agree that he has a talent for organizing things. He can bring order to the most chaotic of environments. His desk is always neat and organized. He's even helped me clean and organize my own desk. When there isn't an organized process for doing things, he creates one. When I look at my messy closet, I am overwhelmed; yet he can organize everything within minutes. Organization is not just something he is good at — he's talented at it.
I thought for a moment and asked, "So what's my talent?"
"Being annoying," Brian replied. After I glared at him and we laughed together, he admitted, "Actually, you are talented at learning things."
I think he's absolutely right. It explains why I learn choreo in Zumba really quickly. It explains why I love going to school. It explains why I'm always eager to receive training and acquire new skills. It explains why I enjoy getting up early on Saturday mornings and sitting in a Spanish class that I'm not even enrolled in. It explains why I embrace new information rather than rejecting it. It's not because I'm gullible or impressionable, though I am at times. It's because I'm an empty cup ready to be filled. I'm a sponge that just wants to soak things up. I am this way because I have a talent for learning (or so we've concluded).
You know what excites me most about this revelation? I just learned something new about myself.
FOLLOW UP:

While I was typing this post, the doorbell rang. Brian answered the door and talked to the guy outside.

I was like, "Who was that?" Apparently it's some guy going door to door, offering lawn care services.

"That would suck," he said.

"What?" I asked.

"Going door to door."

"Not if you're talented at it!"

And that, my friends, is the reason why talent is important when hiring someone to do a job.
The week of National Sales Meeting is my most dreaded part of the year because it's a week when Brian spends all his waking moments at the hotel where their work convention is held. He'd often leave at 6 AM and not be home until 11 PM. As if the long hours apart aren't bad enough, I actually have to drive myself around and pump my own gas. Having to fend for myself gives me a taste of what it would be like to be single. Not that much fun. I'm so glad I have Brian. And, I'm so glad that NSM only lasts a week. Blech.
There are some good things about NSM, though. It means I get to see our Latin American friends, brief as it may be.
Tonight we had a wonderful dinner at Wasabi, one of our favorite restaurants. Brian thought he wouldn't be able to join us at first. I picked up Toby and Jorge and the three of us were finishing the last of our starters (we got deep-fried vegetable and chicken dumplings and crab cakes and a rice crispy, which isn't pictured but it's Jorge's favorite at Wasabi) when Brian arrived. Apparently, things were under control at the IT bunker at the hotel and his bosses could spare him. Thank you, Jesse and Justin!
We also got a couple of orders of the shrimp tempura crazy roll, which is one of our favorite rolls at Wasabi. That's what we always get. I did get to try something new this time. Toby ordered the BSCR. I think that the acronym stands for baked scallop crab roll. It was delicious. Even Brian, who doesn't usually eat scallops, liked it.
I'm glad that I got to try it. There are several things on the menu that we still haven't tried yet. I'm sure they're all really good. We've yet to order anything at Wasabi that we didn't like. It's our favorite sushi joint in town. It seems that it's become a favorite for Jorge and Toby too.
NSM may not be my favorite time of year, but I always enjoy seeing Brian's friends in sales specially Toby and Jorge. Dinner with these two almost makes up for being without Brian during NSM week. Thanks for dinner, Jorge and Toby!
I usually don't mind it as much when Brian travels because I'm pretty self-sufficient. He does take good care of me, though. He makes sure that I have everything I need, including filling up Bebot's gas tank so I don't have to pump gas myself. I always appreciate it when he does this, but I appreciated it even more this week.
The main thing that I hate about Brian being gone is that I actually have to drive myself. I hate driving. And, of all the days that he could be gone, his trip fell on the worst week ever. Not only do I have to drive myself, but I have to drive myself in this miserable weather.
The first time I wished Brian were here was when I tried to go to work at six o'clock this morning. He's usually the voice of reason so, had he been here, he probably would have talked me into calling my boss before I got myself in this predicament. However, he wasn't here; therefore, I was left to my own devices and poor judgement. So I opened the garage and looked at how much snow there was on the ground. My first instinct was that I should shovel a path for my car but we have a pretty long driveway so I talked myself out of it by rationalizing that the snow isn't really that high.
Anyway, I didn't have a problem backing out of the garage. I was actually congratulating myself for saving all that time by skipping the snow shoveling part. Unfortunately, I only got as far as the end of the driveway before my car got stuck. I guess when I turned the steering wheel so my car could face the street, I ended up putting so much snow under my car that it got stuck. When I called Brian to tell him about my predicament, he said I "high centered" my car. He advised me to call his dad to see if he could help me get my car back into the garage.
When I called my father in law, he told me that it would take him a while to get to me so he suggested that I go back in the house and he would call me when he was on his way. While I was waiting, I figured I would call our friend Cory who lives just down the street from us. I was thinking that, between the three of us, we could get my car back in the garage in no time.
I don't really like just sitting around and waiting so I decided I'm just going to start shoveling snow while I wait for them to show up. That will save us a lot of time as we won't have to clear a path then. We'll just need to work on getting the car unstuck. By the way, I really love our long driveway for when we have company over. However, when I had to shovel all that snow today, I didn't love it quite as much.
It seemed like the snow fell faster than I could shovel. I felt like I was bailing water out of the ocean. Seriously. I kept at it, though. Better than just sitting around. Anyway, I found out a bit later that neither my father in law or Cory could get to me because they couldn't get out of their neighborhoods. I was pretty much on my own. Brian had some good advice, though. He told me to clear a path for the car and then pour some salt on the path and under the tires for traction. I was almost halfway done with the snow shoveling part so I was like, "I can do this."
I couldn't get my car unstuck on the first attempt. I guess I didn't clear enough of the snow around the car and under the tires. I dug as much of the snow as I could from under the car and shoveled snow all around the car before I tried again. I still couldn't get the car unstuck on my second attempt so I had the brilliant idea of leaving the car in drive, hopping out, and pushing it onto the driveway. I did successfully get the car to move that time, but it took off without me. You could call it an "Oh, Shit!" moment. Literally. I was yelling "Break! Break! Break" in my head except I was outside the car chasing after it. Thankfully, the car didn't go very far because the huge snow bank I created from shoveling the driveway prevented it from going any farther. I got back in the car and tried to move backwards and forwards to straighten it out, rather than leaving it sideways into the snow bank. I could feel the car losing traction again so I didn't try any more. I was just so relieved that Bebot was finally in my driveway and no longer out on the street in the way of other cars, which were somehow magically able to go by. I have no idea how.
It was about eight thirty at this point and I was spent. I decided to take a break from manual labor and do some other work so fired up my work laptop and connected to the VPN. I figured I would work some, then make lunch (carb up for more snow shoveling), then shovel more snow, and finally drive Bebot back into the garage.
It turned out to be a good plan because the snow let up about that time. The path that I had cleared stayed pretty clear so, for the most part, I just had to shovel snow around the car. I'm so glad we had that salt in the garage. It came in handy today. I had no problems getting the car back into the garage after lunch. I'm so glad I did too because, had I waited until later, it would have posed a bigger challenge. Shortly after I got the car back in the garage, the snow started coming down again and more ferociously than ever.
Anyway, I was so proud of myself for getting my car unstuck and shoveling my despicably long driveway all by my lonesome. Brian thinks I'm this helpless little girl so he was quite impressed. I was worn out, though. I had snot running down my face and my fingers were numb the entire time. But, hey, I did it. Now, let's hope I don't have to do it all over again tomorrow.
P.S. I really, really missed Brian today more than ever. It was miserable shoveling snow by myself. With him here, it would have been fun at least. Everything is always more fun when he's around.
P.P.S. Brian told me that I he was relieved that I didn't trip while pushing the car and get dragged under it. I had to explain to him that I was pushing the car from the trunk so I was completely outside of it. Thus, when it took off without me, I couldn't get back in. I guess I was supposed to push the car from the driver's side (and not from the trunk like I was doing) so that I could jump back in the car and steer as soon as it started going. I don't know that I would have had enough leverage pushing that way, though. And, there's only one of me. Someone had to push the car; that meant I needed to get out. Also, if I did it the way that Brian imagined then there was a chance that I could have tripped and gotten run over by the car. As foolish as my method seems, in hindsight, I think that it was actually far safer. The car couldn't run me over because it was taking off away from me. LOL.
Because Brian and I are uber nerds, we decided to name our basement bar. We couldn't figure out what to call it and we just got a cork cage for our wine corks the other day so Brian suggested we call the bar Corks. I thought he said Quarks at first like the bar in Star Trek, but he clarified and said Corks as in wine corks. I immediately loved it. Ya'll know how much I love word games so the fact that these two names are homonyms is right up my alley.
So welcome to Corks Bar everyone! There's never any cover and there's always something to drink. No guarantees on the availability of beer, but we can guarantee that there will always be House Wine.
If Brian kills himself in the stairs, I would not be the least bit surprised. He actually fell UP the steps last night. Yes. He fell on his ass while going up the steps. Thank heavens he didn't break the wine glasses! LOL.
Do you want to know how I know? It's not because I've been stalking you, if that's what you're worried about. I know because I have a calendar app on my phone that I specifically use for tracking how many times Brian and I have been intimate in a month. It's actually an app to track my menstrual cycle, but I put dots on the days that we have sex on there. I really like seeing a dot on every single day of the month, with the exception of the four or five days that I'm on my cycle. That hasn't been the case lately, though. Do you know how many dots I have for October? Just one. The month is almost over and I have one measly dot.
Anyway, if you do not have a TV in your bedroom already, do not get one. No matter how tempting it is. Even if you get a free one. Don't do it. It's a trap!
With the exception of the year that Brian was on Zoloft about eight years ago, this has got to be the worst drought we've had ever. There's a lot of factors contributing to this, but probably the one that I blame the most is the TV in the bedroom. They say that having a TV in the bedroom will ruin your sex life. I had no idea how true this statement was until recently. Looking back, I think our sex life was so much more active when we were living in the townhouse and didn't have a TV in our bedroom. Of course, it helps that we didn't have to do yard maintenance and projects around the house because we had all of that extra time for love making. LOL.
Anyway, if you do not have a TV in your bedroom already, do not get one. No matter how tempting it is. Even if you get a free one. Don't do it. It's a trap!
So far Brian and I have been able to maintain a pretty healthy sex life. We enjoy sexual intimacy about 2 to 3 times a week. It is less frequent than I would like, but it's enough to keep me content. You'd think that, since we don't have children, we would have sex everyday but, honestly, we are so busy that there are days we're completely beat and are ready for bed when we get home. The problem with the TV is that there are some days that we would have a little bit of energy and maybe we could have made love, but that time was spent watching TV instead. Ugh. Putting a TV in our bedroom is probably the worst thing that we could have ever done to our sex life.
What happened this month? Well, we had one last sexual encounter before Brian went on a two-week training tour. As luck would have it, the day of his return was around the time of the start of my monthly menstrual cycle. While he was away he told me that he was looking forward to coming home. I had to burst his bubble by reminding him that my period starts when he comes home. That meant no sex for another week.
We did have an opportunity the day he arrived because my period didn't start right away, except the TV ruined that for me. He arrived on Saturday and we had a lot of stuff to do that day, but managed to squeeze a nap in during the afternoon. He was really tired and deserved it. Anyway, when we were ready for bed that evening, he started watching the TV shows on the DVR that he missed while he was out of town. I waited patiently until he was done so that the sex could commence. Alas, I was tired too, and fell asleep before that happened.
I woke up somewhat cranky the next morning. Understandably so, because I haven't had sex in several days. I was starving. I wasn't trying to be subtle anymore. I flat out told Brian, "You're going to have to have sex with me before period starts. It's not here yet, so we still have a chance." He just laughed. I'm not sure if he thought I was joking. I was dead serious, though. I wanted some sex, darn it!
Unfortunately for both of us, we had another busy day. We could have had sex before Misty came over for Parade of Homes, but again the TV got in the way. Brian was so enthralled with the live coverage of the space jump that we were watching that instead of having a quickie.
Anyway, we arrived back home from the Parade of Homes with just enough time to make dinner. Jay and Becca came over. The five of us had dinner over here and then Jay, Becca, Brian, and I watched the season premier of The Walking Dead after Misty left. She doesn't watch the show and wasn't particularly interested.
I went to the restroom right before we started the show, which we had to DVR because dinner ran late, and noticed that my monthly cycle had started. I told Brian that he was too late. No reaction. WTH? He told me later that he couldn't react because we had company, but that he was just as upset as I was. Whatever.
Now that my period is finally over, he's sick. He started not feeling well on Thursday and was pretty sick on Friday, but he went to work anyway. Brian and I rarely ever take sick days. That's just the way we are. We like to save our sick leave for when we absolutely need them. I know people with no sick days at all, and I don't understand it. Some people might have a hangover or a headache and decide to call in sick the next day. My outlook on taking sick days is the same as Brian's (actually I think he got it from me because I'm kind of a workaholic and would probably live at work if I were single; thank God, I have Brian to keep me balanced). I treat my sick days like a savings account, only to be used when absolutely necessary. I think if something bad were to happen to me, I could probably go for six months before running out of sick days. Knock on wood. I hope nothing bad ever happens.
But I digress… Back to my whining about my sex life, or lack thereof. With my luck, once he starts feeling better, I will be the one getting sick and not wanting to have sex. FML. It doesn't look like I will be having sex any time soon. Ugh.
We used to always get asked by random strangers if we were newlyweds. We would smile and tell them that we've been married for ten years and been together longer than that. Well, guess what. Now we're starting to act like the old married couple that we are. Yuck. I want my sex life back. I want dots all over my calendar!