Archive for "Movies"
Posted on November 26, 2013 by Ching under Movies, Zumba.
Saturday was busier than usual. Started out with my last Saturday Zumba class of the year at Evergreen Recreation Center. After that it was off to Chipotle for a quick lunch before our dental appointment.
We arrived at the dental office early hoping that they could get us in earlier than our scheduled appointment. No such luck. Instead we ended up going to Pier 1 to pass the time. But it worked out because I got to pick up some new Christmas decorations.
Lucky for us the dentist was running on schedule so we were both able to get out of there shortly after two o'clock, which meant I was able to make it to the Zumbathon at Bishop Carroll High School on time. That was a lot of fun.
After that Brian and I had to shower and get ready quickly so we could head to Cheddar's and put our group on the waiting list. They don't take reservations or call ahead. They are strictly first come, first served. The hostess I spoke with on the phone on Friday night was pretty adamant about that. LOL.
We had to wait at the bar for our table because of the 40-minute wait. And, Cheddar's isn't able to accommodate large groups so we were actually seated in three different booths. Thankfully, the booths were pretty close to one another so at least we weren't in opposite sides of the restaurant.
I took some pictures while we were waiting because that's what I do.
I had two of these yummy concoctions that night.
Booth number one…
Booth number two…
Cheddar's does pretty well for a restaurant that just serves okay food. I think the one thing they've got going for them is their proximity to the movie theater. I bet they do extremely well whenever there's a big movie out.
Their croissants are pretty good too. Brian and I always order some when we're there. So there is that. The food prices are pretty reasonable also so you can't really go wrong there. It's an easy choice for a pre-movie dinner. I just wouldn't recommend them for large groups like ours. We had a total of 17 people that night at the restaurant, with 16 going to the movie.
The movie was great. I definitely felt my two Maui margaritas during a couple of parts, but I managed to stay awake.
I think everyone enjoyed the movie and had a great time. Thanks to Andrea and Carla for hatching the plan to go to the movies together.
We'll definitely need to do this again soon!
Posted on September 14, 2013 by Ching under Movies.
I showed Brian this TED talk today…
And then tonight when his parents came over for dinner they brought Now You See Me
for us to watch. What are the odds of that? It's like the universe is trying to tell us something. I bet something magical is about to happen.
Posted on December 27, 2012 by Ching under Family, Movies.
Just some highlights from Christmas Day…
We opened presents after breakfast. We had no idea that Aunt Sandy and Cousin Tracy had sent us gifts so that was a wonderful surprise. Aunt Sandy sent us a beautiful angel ornament that now adorns our tree.
Cousin Tracy and Jeff sent us a combination wine stopper/pourer
and a wine decanter. Thank you so much for the thoughtful gift.
We got lots of goodies from Mom and Dad B that I can't even name them all. Even though it was just us, it took hours to open presents. When we were finally done, it was time for lunch. Donna prepared a delicious feast. Brian and I ate so much that we didn't have room for any food when we got to the movie theater.
We selected Les Misérables as our Christmas movie this year, which worked out great because it was what was showing in the balcony and I'm not sure that I could have convinced Brian to go otherwise. Brian despises waiting in line at the theater. Anyway, I absolutely adore the musical specially since Lea Salonga has been a part of it. She played Éponine in the 10th Anniversary Concert (The Dream Cast in concert at Royal Albert Hall) and Fantine in the 25th Anniversary Concert (at the O2). She isn't in the movie, but she's the main reason that I'm familiar with the musical. If you are not familiar with the musical or the novel, just follow the links for more information. I also linked to the full concerts in YouTube above for your musical enjoyment.
I thought the movie was pretty good. They told the story pretty well. I was really impressed with the big name actors in the movie. I had no idea they could all sing. Well, except for Amanda Seyfried because I had seen her sing in Mama Mia!
I'm glad they kept Samantha Barks as Éponine. She played Éponine in the 25th Anniversary Concert and is amazing.
The two songs that always get me are "I Dreamed a Dream" sung by Fantine and then "On My Own" by Éponine. These solos never fail to make me cry. Of course, you guys know I'm a crier so there were several parts of the movie that moved me. Hugh Jackman is a skilled actor who was quite convincing as Jean Valjean.
Speaking of songs, "One Day More" is another really good one. I cued it to that part in the embedded video above. They did a good job of it in the movie, but it doesn't compare to the rendition in either of the two live concerts I posted above. Be sure to check it out if you want to see some fantastic singing. These performers are truly talented. I get goose bumps listening to their beautiful voices.
I highly recommend catching Les Mis if you haven't seen it yet. If you're a fan of the musical, it may not live up to your expectations. I still found it enjoyable though. Plus, I'm glad they made a movie because it brings the musical to people who wouldn't otherwise know about it.
Anyway, I was grateful that we caught a matinée because the theater was completely packed when we got out of the movie around 6 pm. It was complete and utter mayhem both inside the theater and outside in the parking lot. There were hardly any parking spots available. It wasn't that bad when we got there in the afternoon. Brian and I actually got a good parking spot.
Thank you to Mom and Dad B for watching the movie with us and for a wonderful Christmas Day celebration from start to finish. I really hope we get to celebrate together again next year.
Posted on November 12, 2012 by Ching under Movies.
Then…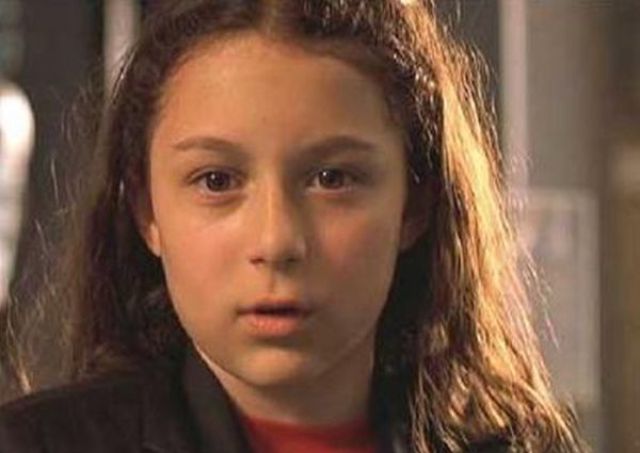 Now…
When did this happen? I feel like I'm 60 all of a sudden. In case you're curious, Machete Kills comes out in 2013.
Posted on July 31, 2012 by Ching under Family, Movies.
I posted about taking Logan to the movies on Facebook the other day, but I wanted to share some of the photos we took with you guys.
Upon arriving at Warren Theater, the three of us — Brian, Logan and I — get out of the car and Logan proceeds to walk to the door. Here's a picture that I took of him because he was way ahead of us.
ME: Wait up Logan!
LOGAN: Okay.
But instead of coming back towards us, he just stands there.
ME: Look, the sign says "No Loitering."
LOGAN: I am not loitering!
Brian tries to explain to Logan what loitering means and argues that he is, in fact, at the moment, loitering.
LOGAN: I'm waiting for you guys! You're making me loiter!
Children are so adorable. LOL. Here's Brian and Logan in the auditorium.
And playing games in the game room after the movie.
I wanted to go bowling and ride go karts at the Alley afterwards too, but it was time to take Logan home. Maybe we can do it next time and then we can take Eli with us also.
BTW, we went to see The Dark Knight Rises. It's really good. I was glued to the screen and loved the plot twists at the end. Logan seemed to enjoy the movie also. You all should go see it.