We didn't plan to all wear orange, but ended up matchy matchy anyway.
Ny favorite pic of the day.
We are so grateful to be able to celebrate this wonderful day with all of our family. Thank you all for coming to celebrate the day with us!
We weren't going to be able to make Eli's birthday party at Derby Bowl on Saturday so we decided to give him his birthday present early. He asked for an electronic pencil sharpener, of all things. I was surprised, too. Most kids want toys. LOL.
I guess he started sharpening his pencils as soon as they got home. His mom sent us the following photos. How adorable!
I'm so glad he likes his birthday present and seems to be putting it to good use. Happy early birthday, Eli!
Oh Yeah China Bistro is one of those restaurants that really make me want to shout, "Oh, Yeah!" Their food is so good that I can't even call it Chinese food. Why? Because Chinese food is not what I picture when I imagine myself eating one of their delicious dishes. I picture nirvana and the inevitable food coma.
We don't live in the Northeast part of Wichita anymore (Thank, heavens! Or we would both weigh 300 pounds.) so we rarely get to eat at Oh Yeah these days. Although, if I could eat there everyday I would. Everything on the menu is delicious, even the meatless options. You gotta try this place.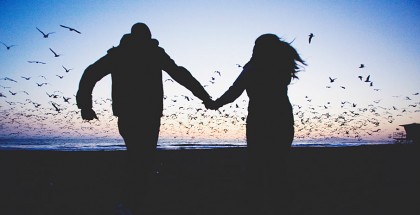 Brian had some chest pain yesterday and decided to schedule an appointment with our doctor for this afternoon. He said he felt like he was having a heart attack so I was worried. I wondered if we should have gone to the ER. I had trouble falling asleep last night because I didn't want to wake up to a lifeless husband the next day, but he said he was fine. I finally fell asleep.
When we woke up this morning, I told Brian I wanted to work a couple of hours over and stay until 6 pm. (We carpool and both go to work at 7 am.) He reminded me that he had a doctor's appointment. Thinking that he was feeling better, I told him that was fine and to just hang out at home after visiting with the doctor (our family doctor's office is in Andover) until it was time to come pick me up.
Around 2 pm this afternoon Brian called me to tell me he was on his way to the doctor and that he was scared. I told him that I changed my mind about working late and to just pick me up from work after his doctor's appointment. He asked me why I changed my mind and if I'd gotten caught up. Honestly, I'll never get caught up because there's always plenty of work to do. I told him that I would rather spend time with him.
Around 4 pm he called to tell me that he was still at the doctor's office. I told him that was fine because I had plenty of work to do and I would just work until he came to pick me up. I had originally wanted to work late anyway, but felt guilty about working late when Brian wasn't feeling well. I should be taking care of him. Anyway, it was well after 5 pm by the time he got back downtown to pick me up so I got almost an hour and a half of extra work time.
I'm such a workaholic that sometimes I take for granted how much quality time I'm spending with Brian. It worked out today that I was able to get some extra work done. I'm also grateful that we are blessed with the opportunity to hang out and spend some time together this evening. However, today put things in perspective for me. I really need to spend more quality time with my husband.
We were at the Anchor the other day for a work celebration. I hadn't been there in a really long time. It used to be one of our favorite places to eat lunch, back when we were still eating out everyday (almost three times a day) and had no regard for our health. LOL. This recent trip reminded me of why I absolutely loved the Anchor. It's a bar that serves amazing food. There's not many of those around.
This is a picture of their hummus. It was yummy. Not as good as Bella Luna or MIF Deli of course, but it was quite good.
I believe these are the fish and chips. You can actually get homemade potato chips instead of fries. They're great at the Anchor also.
This is one of the burgers, but I'm not sure which one it is.
These are the truffle fries, which are almost better than the ones they serve at the Flying Stove. I think what I liked most about them is that they are cut in thin slices and they're fried to perfection. They are perfectly crispy. Best fries ever!
This is the salmon burger. I don't know of any other bar in town that serves salmon.
The Anchor also has awesome chicken tenders. Brian and I will usually share the five piece. If we don't order any drinks Brian and I could usually eat lunch for less than $15. Yet another reason why the Anchor quickly became a favorite of ours when we both started working downtown.
This is what I had — the grilled chicken sandwich with homemade potato chips. If you like potatoes, the Anchor is the place to go. They have regular fries, truffle fries, sweet potato fries, and homemade potato chips. Most places just have fries.
I'm partial to the Anchor's sweet potato fries because it's the first place that I got try it. Before the Anchor, I'd never had sweet potato fries before.
Anyway, the Anchor just has great food all the way around. It's so good that I'm thinking of asking Brian to take me there next time we go out on a date.
Brian and I finally got to try the Monarch. I had high hopes for this place because of some of the comments I'd heard from other people. Sadly, it was just so-so. Maybe we just didn't order the right items from the menu?
Speaking of menu, here's a glimpse of theirs.
And their signature cocktails are as follows.
I did like the peppadew hummus. It was very good.
I figured that Brian would order the Cuban, but he got the gold rush instead. I guess he wasn't that hungry.
He said that his sandwich was just okay. He thought he could have made a better grilled cheese sandwich for $8.49. That is a bit steep for grilled cheese. I don't care what you put in it. Good thing we had a Groupon.
I got the chicken caprese, which was tasty but not great. I did like the homemade potato chips. I prefer those over fries. For a good sandwich downtown, I still prefer Caffe Moderne.
Maybe we really didn't order the right things? Who knows? All I know is I've eaten at places where I've loved everything that I've tried on the menu. This isn't one of those places.
As we were leaving the rec center after my Zumba class yesterday, we walked by a mom and four kids getting out of their car. All the kids were very young. None of them were older than ten. I think the oldest kid was probably seven or eight at best. One of the kids had apparently left one of the rear passenger side doors open. The mom yelled, "Shut the fucking door!" This is what drew our attention to them. We would not have noticed them otherwise.
"That explains a lot," I told Brian once we got in the car. I guess people grow up hearing that sort of language. They hear it so much that it becomes natural and eventually becomes part of their vocabulary. It's so pervasive in their language that they don't even realize that they're saying it. Once they find themselves in a professional environment, it becomes a challenge to change and speak in a different manner and every now and then they end up slipping back to their natural tendencies.
I'm lucky that English is not my native language. I didn't learn to cuss in English because my parents didn't say or use those words. Actually, they didn't cuss in our native language either. Cussing just wasn't a regular part of our vocabulary. I've learned to cuss over the years, but it still feels gawky to me. You know when I'm really angry because then I force myself to cuss. However, it comes out sounding so strange that I (and the person I'm yelling at) just end up laughing at my awkwardness. Yes, I'm an awkward cusser.
Brian and I have no kids of our own so we have no business offering parenting advice. However, I can offer an observation. Actions speak louder than words so please be a role model to your children. You can preach against using foul language to your children but, if they grow up hearing you use foul language in everyday life and everyday conversations, chances are they're going to follow your lead. Kids (or people in general) will often do as you do, not as you say.
They say that our attitudes, values, and beliefs form at a very early age. Corrupt your children if you must, but at least make the early years count. Wait until they're older to start cussing around them. LOL. They will thank you for your great example later.
P.S. Thank you, mom and dad, for not teaching me to cuss.
Tsunami used to be one of our favorite eateries on the East side of town. Over the years, we went less and less frequently for diet and financial reasons. The last blow was moving to the South part of Wichita. It was no longer convenient for us to go.
A recent Groupon offer got to us to return the other day, though. But it wasn't the place that we remembered. It's still located in the same strip mall and the menu is still the same, but the feeling is completely different.
The salad roll was okay. It wasn't as delicious as I remembered.
The fried dumplings were just okay also.
The bottom line is that the quality of the food isn't what it used to be. You used to be able to taste the love in the carefully prepared dishes no matter what you ordered from the menu. Now the food is just blah.
The people were nice, but I think the restaurant has changed owners. That would explain why the food isn't the same even though the menu hasn't changed. The sticky floors on the day of our visit was also an added turn off. The place just seems neglected. I feel sorry for what's become of one of our old favorites.
The Bradley Fair concerts are almost upon us. Are you ready?
Opera on the Lake
May 18 at 6:30 pm

Once a year, Bradley Fair Plaza is transformed from marketplace to opera-hall as Wichita Grand Opera (WGO) performs highlights from some of the most famous operas. WGO artists and musicians create the drama, passion and musical force of opera vignettes against the backdrop of Bradley Fair Lake. This community event is free and open to the public. Bring lawn chairs for seating and enjoy an evening of beautiful music under the stars. Reserved seating with dinner on the patio of Newport Grill is also available. For information or reservations, call Wichita Grand Opera at 316.683.3444.

Thursday Summer Concerts on Bradley Fair Plaza
June 6, 13, 20, 27 at 7:30 pm

Enjoy the sights and sounds of summer with professional jazz performances on Bradley Fair Plaza. The best sunsets, sounds and stars overlooking Bradley Fair Lake for everyone's favorite complimentary music entertainment. Concerts are free and open to the public.

Celebrate America Concert and Fireworks
July 4 at 7:30 pm

Join us as we light the sky with spectacular fireworks as we Celebrate America. Enjoy the summer concert from 7:30 to 9:30 p.m., then sit back and be amazed as the fireworks dance over the Bradley Fair Lake.
Brian and I got new backpack chairs
in anticipation of the concerts. It's my favorite thing to do every summer except I had a Thursday night Zumba class that I had to teach last year. This year I'm planning ahead and not teaching on Thursday nights. Hope to see you all there. Woot!
Last night I shared with Brian some of the things I've learned in Leadership Elite over the last few weeks. I told him that talent is more important than experience, education, and intelligence when selecting someone for a job. I told him that even the most menial jobs require talent. He didn't buy it.
I read him some excerpts from the book that we're reading in class, First, Break All the Rules: What the World's Greatest Managers Do Differently
(much to his dismay). He was like, "I just want to play my video games and kill stuff." LOL. I finally left him alone but resumed our conversation this morning in the shower.
I asked him the following questions:
Is there a 4th of July in Mexico?
If the doctor gave you three pills and told you to take one every half hour, how long would they last?
How many species of each type of animal did Moses take into the ark?
Guess what. He got all three questions wrong. I told him that it's not him. It's because of his filters. Our filters are the building blocks of our talents. He was like, "Not this again!" Did I mention that he really hates it whenever I go through training?
Anyway, I did get him to agree that he has a talent for organizing things. He can bring order to the most chaotic of environments. His desk is always neat and organized. He's even helped me clean and organize my own desk. When there isn't an organized process for doing things, he creates one. When I look at my messy closet, I am overwhelmed; yet he can organize everything within minutes. Organization is not just something he is good at — he's talented at it.
I thought for a moment and asked, "So what's my talent?"
"Being annoying," Brian replied. After I glared at him and we laughed together, he admitted, "Actually, you are talented at learning things."
I think he's absolutely right. It explains why I learn choreo in Zumba really quickly. It explains why I love going to school. It explains why I'm always eager to receive training and acquire new skills. It explains why I enjoy getting up early on Saturday mornings and sitting in a Spanish class that I'm not even enrolled in. It explains why I embrace new information rather than rejecting it. It's not because I'm gullible or impressionable, though I am at times. It's because I'm an empty cup ready to be filled. I'm a sponge that just wants to soak things up. I am this way because I have a talent for learning (or so we've concluded).
You know what excites me most about this revelation? I just learned something new about myself.
FOLLOW UP:

While I was typing this post, the doorbell rang. Brian answered the door and talked to the guy outside.

I was like, "Who was that?" Apparently it's some guy going door to door, offering lawn care services.

"That would suck," he said.

"What?" I asked.

"Going door to door."

"Not if you're talented at it!"

And that, my friends, is the reason why talent is important when hiring someone to do a job.